Cthulhu Mythos Projects
Fun for the whole family if your step-brother is yog-sothoth.
Cthulhu Statuette
Ever wanted your very own Cthulhu Statuette? All you need is some Sculpy brand modeling clay! Below are pictures of mine, with instructions. It makes a fine addition to any desk. Just don't stare at it for too long!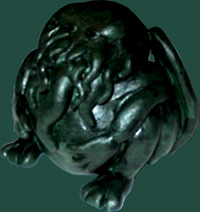 Instructions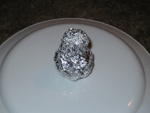 Base made from foil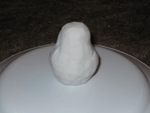 Covered in white Sculpy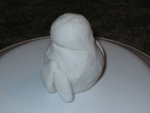 Defining the head and legs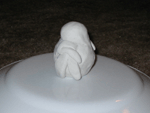 Adding arms and starting tentacles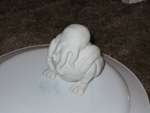 Adding feet and more tentacles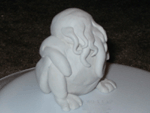 more tentacles!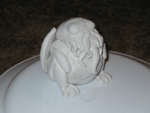 Added wings and defined head more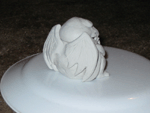 Back view of wings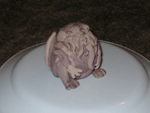 After cooking in the oven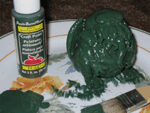 First coat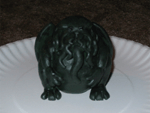 Paints dry!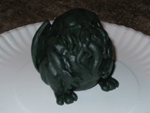 Another view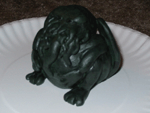 Complete!
Ia! Ia!